Go to the blog
Dec 29 '22
With next view glasses, assistance becomes interactive and digital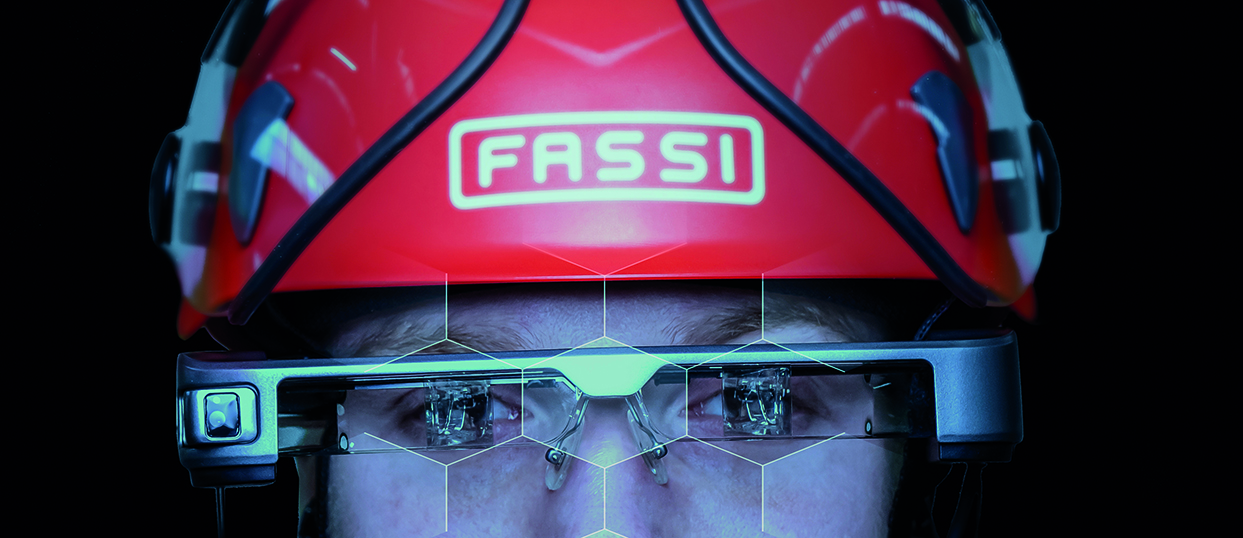 On one hand, the operator wearing a pair of smart glasses equipped with a camera. On the other, an official Fassi service technician who, connected via the internet and using the view provided by cameras on the glasses, guides him through a
series of operations to resolve any critical issues, even from hundreds of thousands of kilometres away.
It is not science fiction but reality. A reality that Fassi has called Next View Glasses and which allows official Fassi assistance to support technicians in the field around the world by simply using a digital platform and a pair of glasses equipped with cameras and connections.
OPERATION:
The maintenance technician connects to the Fassi service centre and activates the video call by wearing the Smart Glasses connected to the headset and microphone. The information that the service centre provides displays on the lenses and the camera integrated into the glasses transmits real images to the Fassi Service Centre. In this way, all the information is provided interactively with the support needed to carry out the intervention.
The Smart Glasses are light and compact, they are ergonomic and are also suitable for eyeglass wearers. They allow you to operate hands-free, and have a battery life of six hours. With their use, the operator has the great advantage of interactive and real-time information sharing, with the same effectiveness as if the support took place in person. Moreover, by avoiding the mobilising the personnel of the operations centre in Italy, a more sustainable service is achieved.