Go to the blog
Aug 06 '20
The cranes of the SE range are always a step ahead
Simplification, performance and electronics: here is the new Fassi F425SE, going to conquer the American market, and not exclusively. A new crane for the SE segment, developed for a well-defined use in the construction field, specifically, to move drywall panels.
With the F425SE, Fassi has taken another step forward in terms of performance, electronics and equipment compared to its previous cranes. This has been achieved by taking features from models like the F600SE and F375SE and adding new improvements.
With this crane it is possible to move the drywall or plasterboard up to the sixth floor of a building. And, in comparison with previous models (even those that weigh the same amount), it can achieve a performance increase of over 33% in lifting capacity at its maximum outreach and when in vertical mode.
Here are the features and the main equipment of this crane: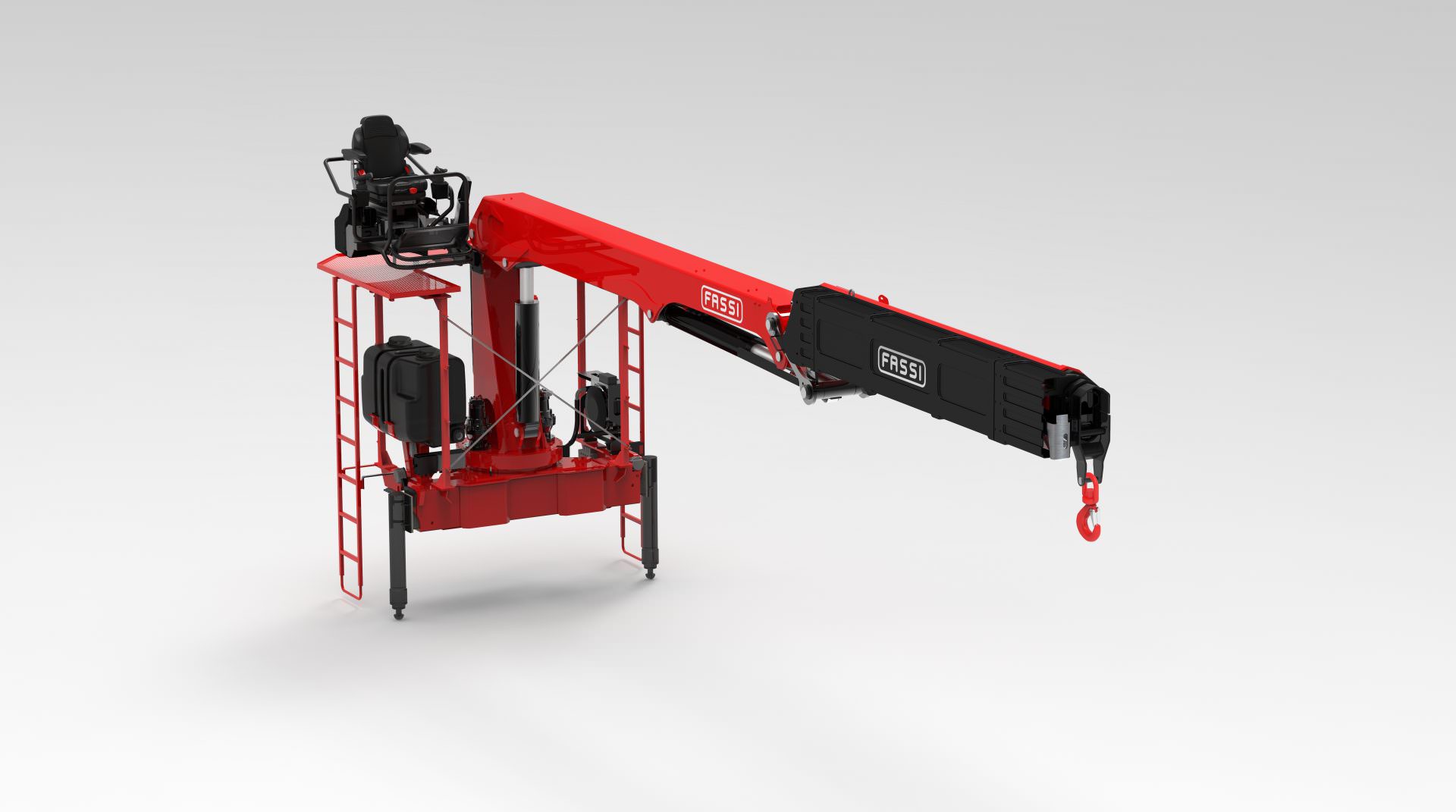 HYDRAULIC OUTREACH
The new decagonal boom section was also used on this model, reducing its deadweight compared to the range of Fassi cranes with a hexagonal solution.
Thanks to the new solution permitting better stress distribution between guide shoes and extensions, it was possible to reduce the  thickness of the extension, decreasing the deadweight by around 15%.
Furthermore, with the new solution it is possible to carry out maintenance on the guide shoes without having to disassemble the extension booms or adjust the lateral guide shoes.
STABILISATION
The outriggers' extra extension length of 7790 mm is a standard feature on the F425SE, up from the 7170 mm of the F360SE. Moreover, with the new base the hoses are stored inside the outrigger rams.
DIGITAL ROTATION CONTROL
A wide focus has been placed on electronics compared to in the past, as far as the American market is concerned. On this crane the rotation control is digital and this function, used for the differentiated or integrated control in the stability systems, allows an easier and more practical setup, compared to electromagnetic solutions.
In this specific case, the request for rotation a mechanically locked fifth wheel, which avoids the need to install both hydraulic and electric rotation joints, has led to the design and development of a new control system.
The new solution has been patented.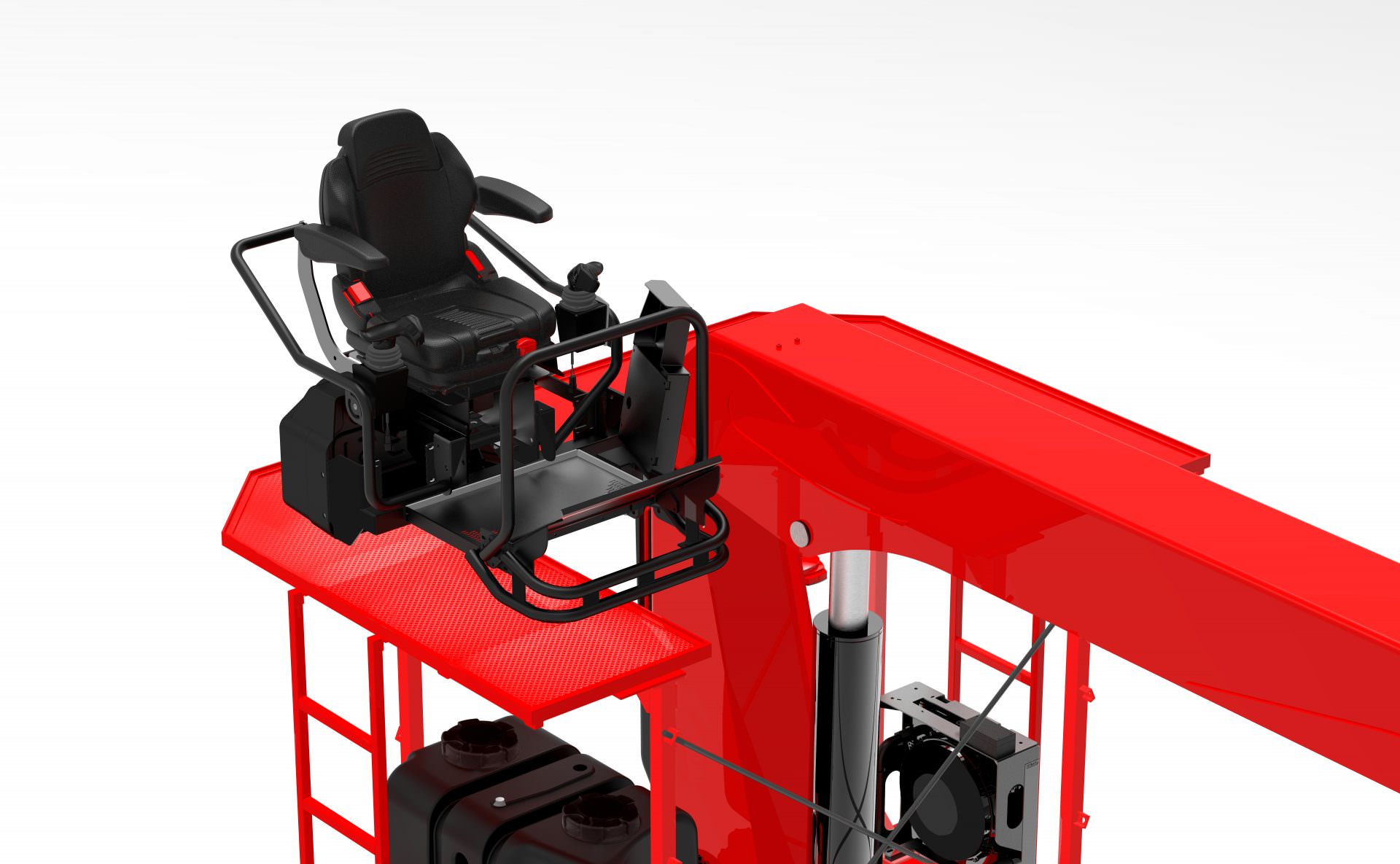 CONTROL POST
Like on previous models and also in this case, the version with top seat has the new SE932 seat. With a more wrap-around shape and with an improved and adjustable backrest height, it stands out mainly for its absorption system that can adapt to the operator's weight.
Keeping some features, such as the reclined backrest (23°), the F425SE model armrest can be adjusted downwards (23°) supporting the natural position of the arm towards the control levers. There is also a document pocket in the back.
The new seat comes complete with joysticks, FX500 unit and a comfortable footrest. The new electronic joystick was conceived and developed with ergonomics in mind, so a horizontal handle was preferred over the vertical type.