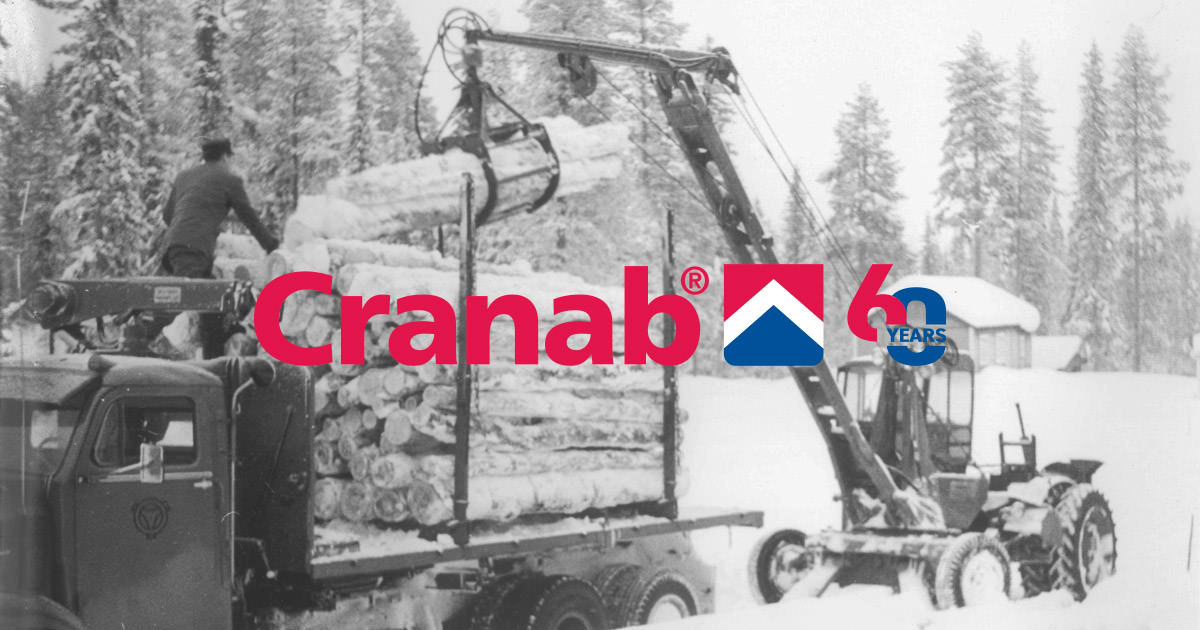 The manufacturing company Cranab in Vindeln outside Umeå is celebrating its 60th anniversary. It was in 1960 that the first step towards today's business was taken by the brothers Allan and Rune Jonsson. Today Cranab is a world-leading manufacturer of cranes and grapples for forestry machines and trucks.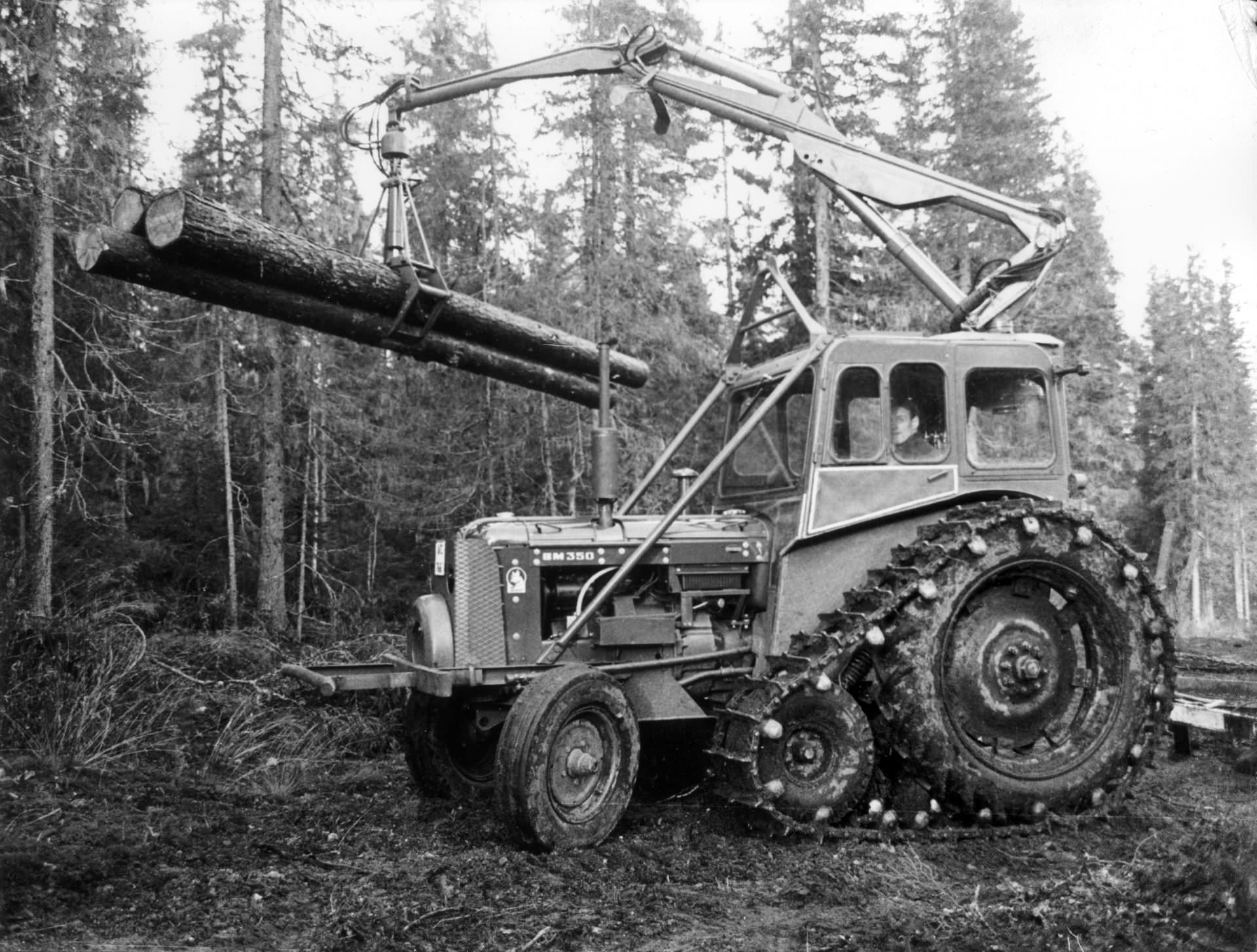 It all started one autumn evening in 1960 when Rune Jonsson saw the parts for a forest crane that a cousin had bought and needed help in mounting it on his tractor. Rune and Allan already understood that the time of the line machines was over, and that hydraulics were the future.
For the first two to three years, they experimented their way forward. Initially there was no design, instead they drew, measured and sketched with chalk on the shop floor. The very first crane was delivered in late 1960 to a customer in Hörnsjö and consisted of a straight boom that was lifted by a hydraulic cylinder and a chain that held the timber. Each crane was built according to the customer's needs and the cranes were developed for each one that was delivered.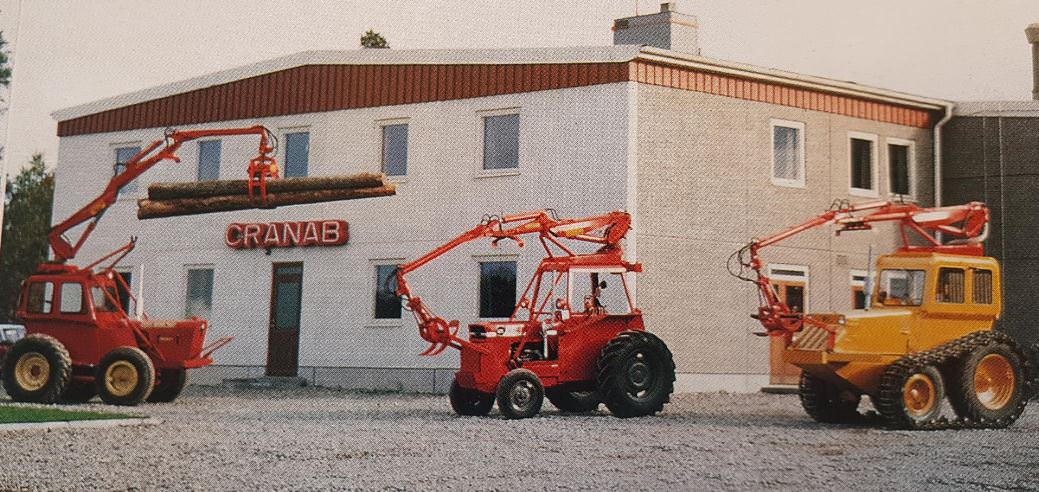 Constant development but the same body
Over the years, the products have developed, and many actors have been interested in owning Cranab, but the body has always remained the same and it is also one of the success factors in Cranab having been around for 60 years.
"In our industry, it is unique that a brand has lived on for so long, but our core has never changed. Since the start, we have invested in quality, knowledge, development and over the years accumulated enormous experience through our employees. In addition, we have loyal customers and users all over the world who like us and our products," says Micael Olsson, marketing manager for the On-Road area within Cranab and who has worked for the company for over 30 years.
Starting point in the mechanisation of forestry
Cranab was already involved when mechanisation began in the forest and has always been an active party that has driven development forward. Therefore, it also became natural a few years ago to broaden the product range and resume investment in a truck program with cranes and grapples adapted for forestry, recycling and transport.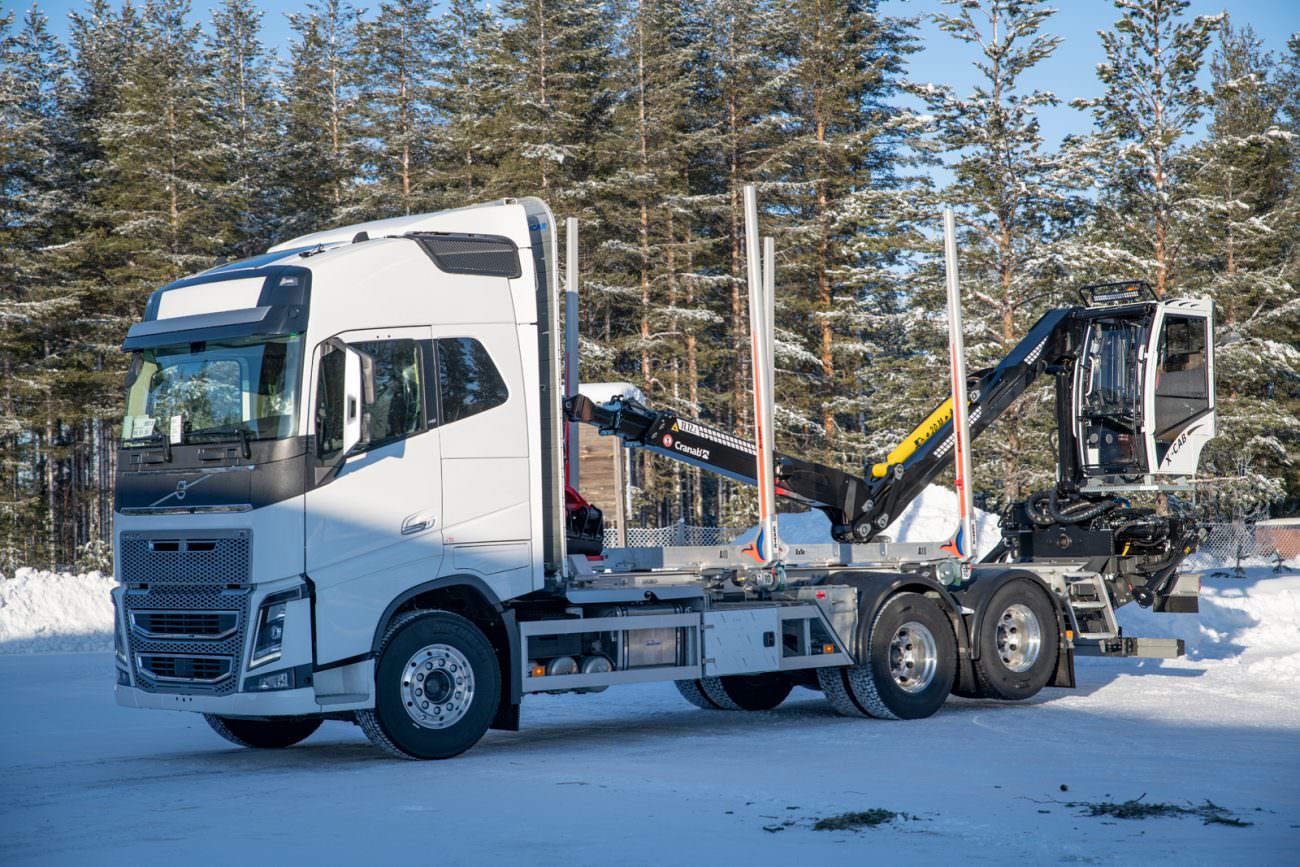 Road clearance machines
A further step in the development was when the Slagkraft brand became part of the company in 2005. Slagkraft was an independent company founded by Allan Jonsson and run by his son Fredrik Jonsson. Slagkraft's road clearance system consists of power pack, crane, control system and flail and is a brand that continues to grow in large parts of Europe. The equipment is characterised in its robustness and reliability and is used for clearing ditches, slopes and edges on everything from narrow paths to major motorways.
Future of the products
"Cranab's baseline has always been cranes and related equipment and that is our aim for the future as well. We are constantly working on and determined to develop our products so that we can supply the forestry machines and trucks of the future and offer a complete range that suits the professional market and the needs of our customers. This also applies to Slagkraft, which is a leader in road clearance technology," says Cranab's CEO Anders Strömgren.