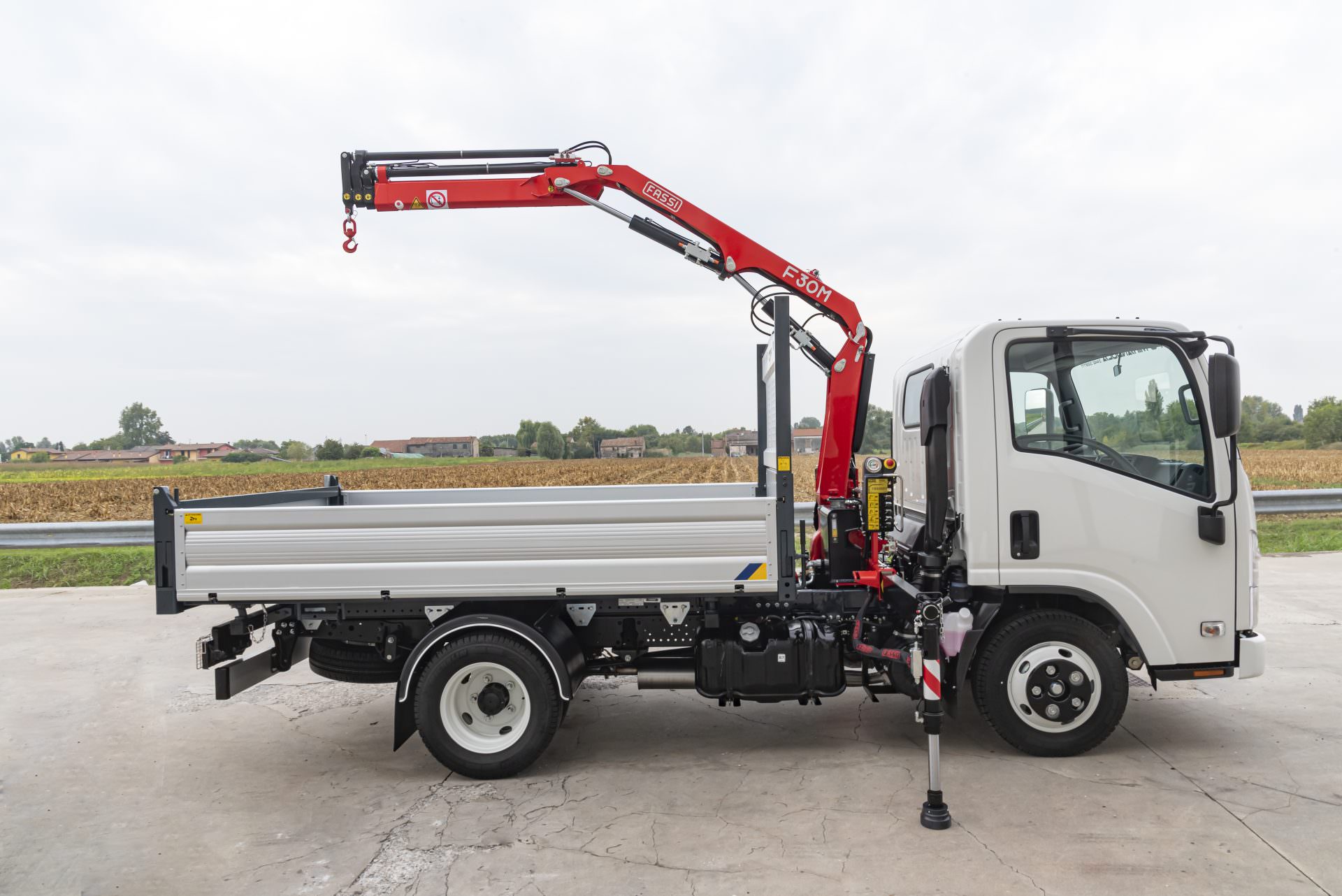 The new F30M.0 is lighter and offers improved performance compared with the F30CY.0, which was the foundation for the design and creation of the new crane model in the Fassi light-duty range. It has inherited all the advantages of its older sibling in terms of compact size, maintaining the same level of performance despite a considerable reduction in the machine's weight.
Weight was therefore the main criterion taken into consideration for the development of this model: thanks to the use of new materials, in combination with Fassi's expertise, an overall weight of 410 kg has been achieved for the 2-boom version and of 435 kg for the 3-boom version.
The F30M.0 has been conceived mainly for vehicles with a GVM of 3.5 tonnes upwards, characterised by very compact cabins, where the weight of the crane plays a determining role.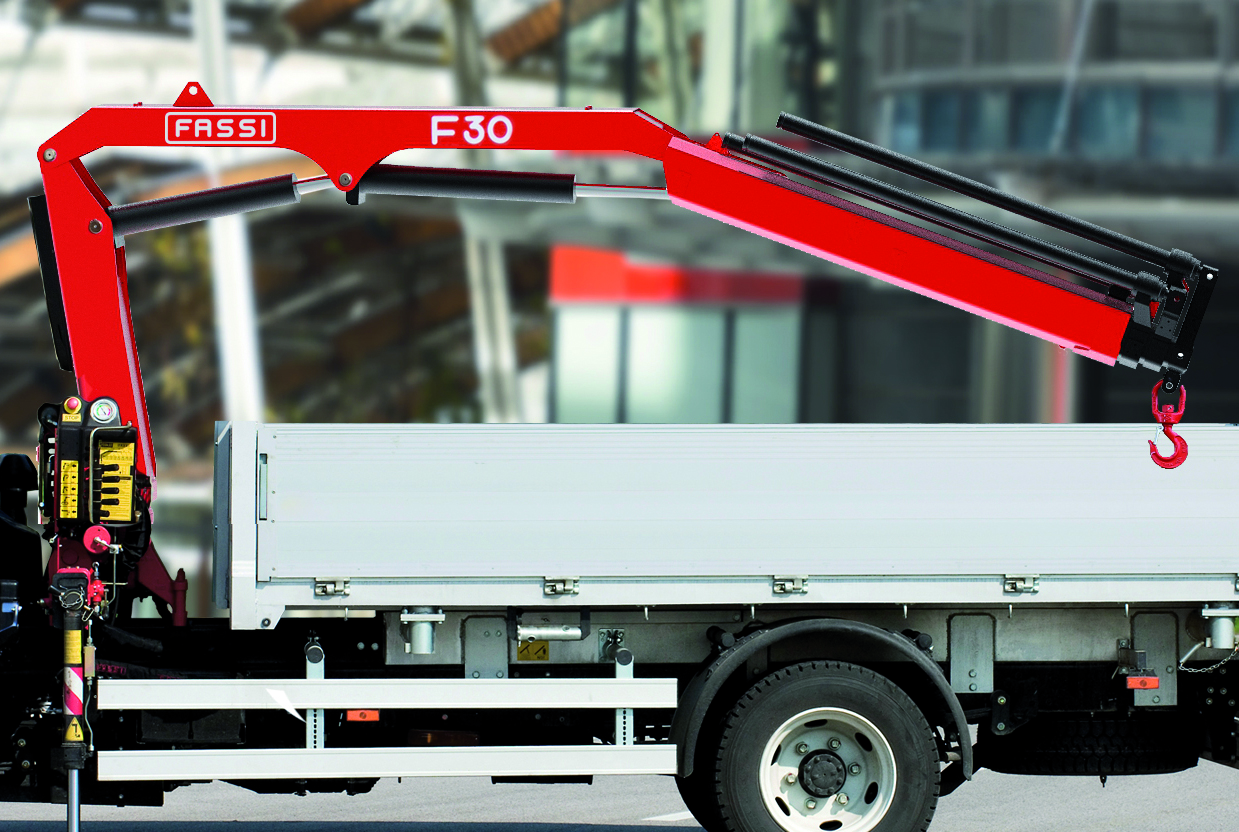 ADVANTAGES
Compact structure
Reduced volume
Reduced weight
SPECIFICATIONS
CAPACITY CLASS:
Maximum moment 2.65 tm/26 kNm
MAXIMUM LIFTING CAPACITY
990 kg
MAX. HYDRAULIC OUTREACH:
up to 6.45 m
DIMENSIONS OF CRANE ON TRUCKBED:
from: w 1.6 m, l 0.55 m, h 1.5 m
HYDRAULIC EQUIPMENT
Walvoil monobloc hydraulic distributor bank – systems for immediate stop and pressure gauge
CHARACTERISTICS
active version (.0): 370° rotation with rack and pinion without linkage