Go to the blog
Dec 21 '19
The new F345RB, not just for the construction industry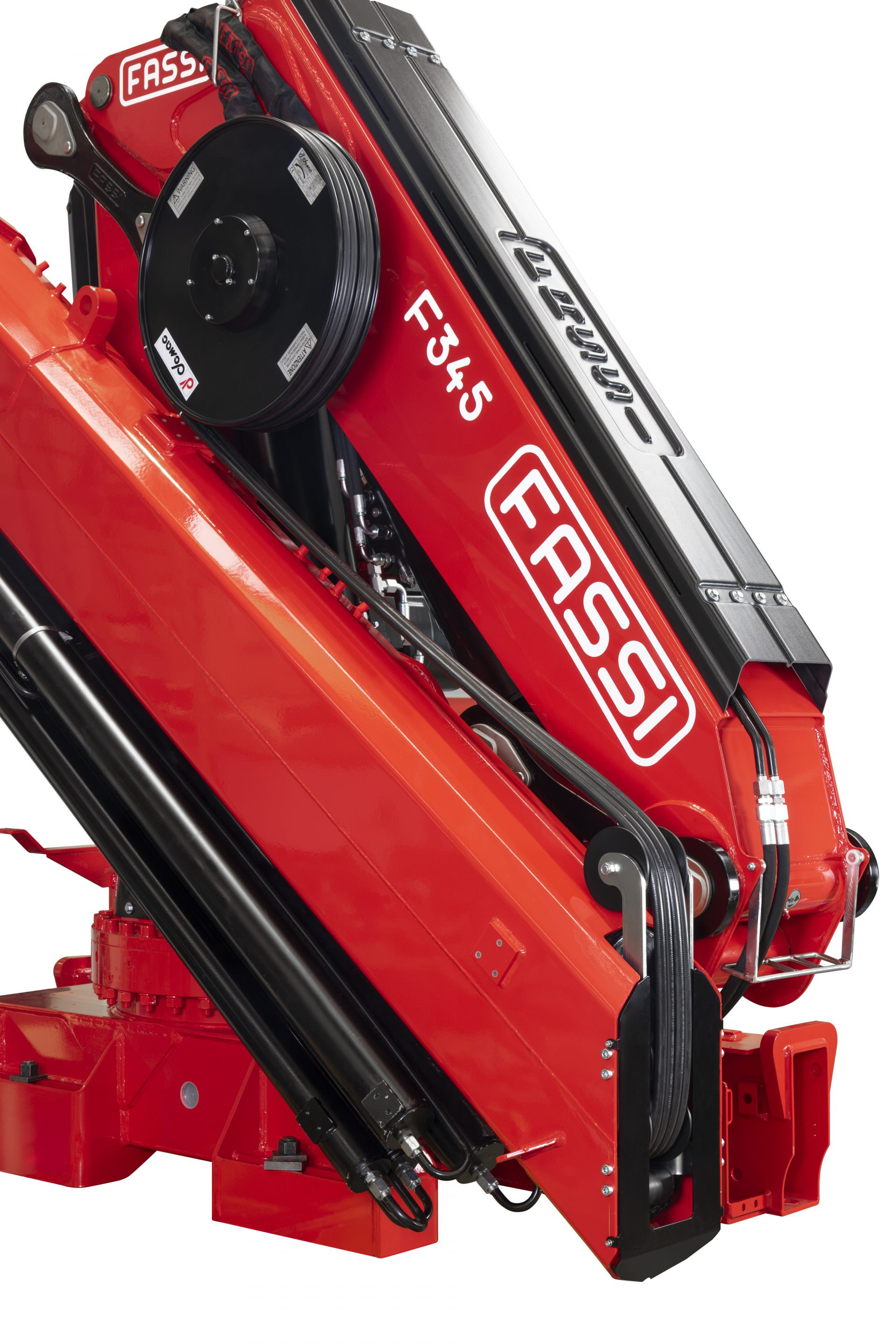 The new Fassi F345RB belongs to the XE-dynamic series and is fitted with continuous slew ring rotation. Versions with between 2 and 8 booms are available, as well as all the jib combinations available for other Fassi models in the same category. Its electro-hydraulic specifications are particularly extensive, including ADC (Automatic Dynamic Control), D850 digital hydraulic distributor bank (D900 available as an option), RCH/RCS radio control unit (V7RRC available as an option), FX500 control unit, FSC (Fassi Stability Control), CPM (Crane Position Monitoring), FS (Flow Sharing), XF (Extra Fast), MPES (Multi Power Extension System), XP (Extra Power) and ProLink (Progressive Link).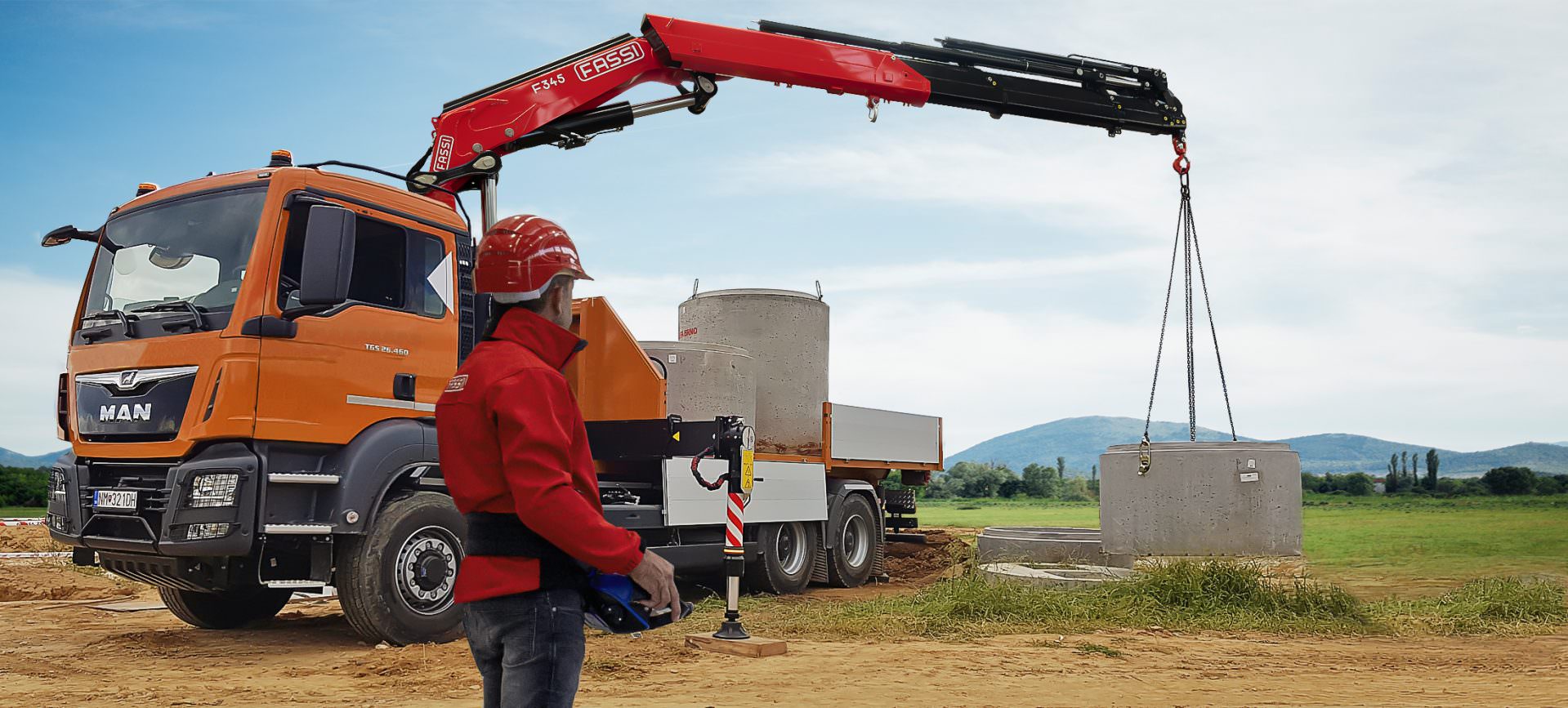 Of particular note is the new decagonal section for the extendible telescopic booms that, thanks to a reduction in thickness, allows for decreased weight compared to the hexagonal section used on other models. Thanks to this solution, which enables a better distribution of the forces between guide shoe and chassis beam, it has been possible to reduce the thickness of the latter, resulting in an approximate 15% reduction in weight. This new solution also allows maintenance to be carried out on the guide shoes without dismantling the extension booms and the adjustment of the lateral guides.
Compared to previous models, improvements have been made to the weight/power ratio and capacity, improving the versatility of this crane, which is part of a category traditionally used primarily for handling building materials. The closing speed of the main and secondary arms has also been improved, making it even more efficient. Furthermore, compactness, reduced weight and versatility of use also make knuckleboom cranes ideal for a wide range of uses in sectors that may be considered as niche, but that consider this type of equipment an essential partner for the vehicles they are fitted to. The nautical, fishing and railway sectors are just a couple of examples.
SUPPLEMENTARY INTERNAL PIPING
Versions of the crane from .22 to .26 are also equipped with supplementary internal piping for pairing the crane tip with grabs and rotators. The supplementary flexible piping is integrated to and protected by the secondary arm boom unit. This special provision cannot be combined with the use of the winch or hydraulic extension.
Fassi F345RB crane specifications
Lifting capacity: 33.2 tm / 326 kNm
Maximum hydraulic outreach with jib: 20.9 m
Overall dimensions: w 2.5 m, l 1.12 m, h 2.46 m
Main sectors of application: construction, nautical, fishing and rail
Electronic/hydraulic equipment:
FX500 control unit
D850 digital hydraulic distributor bank
RCH/RCS radio control unit
ADC automatic dynamic control
flow sharing
Characteristics:
dynamic version (.2) with linkage
XP device
ProLink system with double linkage
continuous rotation on slew ring