Go to the blog
Jun 29 '22
Vimek comes with upgraded forestry machine models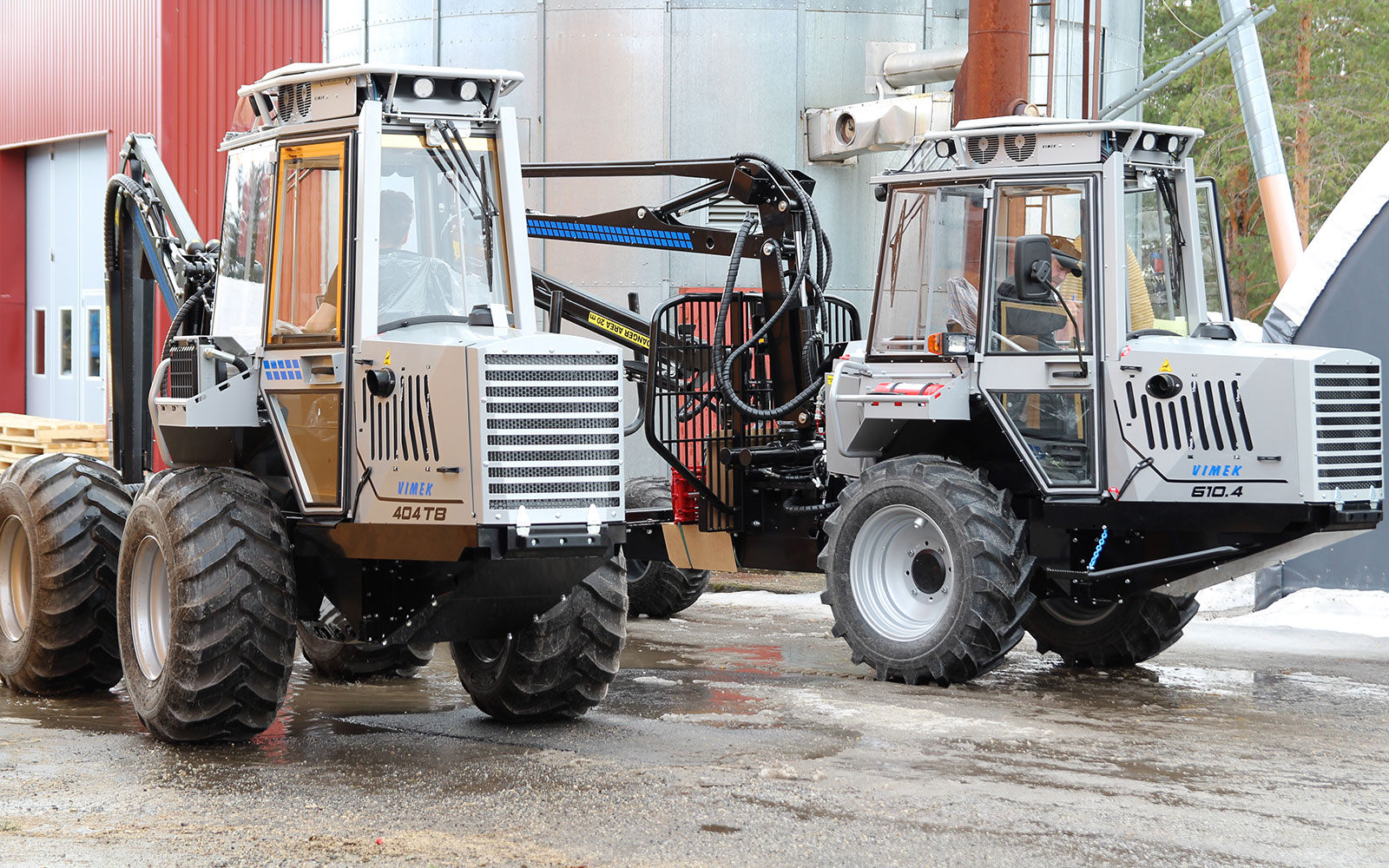 Hand in hand with the development of Vimek's Next Generation, Vimek is taking the opportunity to upgrade existing forestry machines.
Vimek 404 T8 and Vimek T8 DUO will be the new and improved version of previous Vimek 404 SE and Vimek 404 SE DUO respectively.
Vimek 610 goes from being Vimek 610 SE to becoming Vimek 610.4.
In 404 and 610 new generations there are a new 55Kw diesel engine tier 5 same engine as used in Vimek's 870.1 Next Generation forwarder.
"The new engine has a great character with high torque and low fuel consumption and it's also a step 5 engine without the need of AdBlue and can be run on HVO diesel. With the upgrade, we have had the opportunity to improve more functions that increase productivity and promote the work environment", says Johannes Nilsson, CEO of Vimek.
Another novelty worth mentioning is the current Vimek 610.4 is a new harvester head alternative that is suitable for felling pulpwood and timber. The unit is intended for forest owners who need to fell both coarser and thinner trees.
"We see a continued trend of mechanization in private forestry and an increased price difference in different assortments that makes it interesting to handle a larger range of tree sizes and assortments with our machine then the previous BIO-Combi could offer. With a combined stroke- and roll-feed harvester head, makes possible for efficient work and multi-tree handling for small trunks, but also have the ability to delimb larger trees", says Johannes Nilsson, CEO of Vimek