Go to the blog
Oct 26 '20
Lely Environnement and Marrel: 60 years of shared history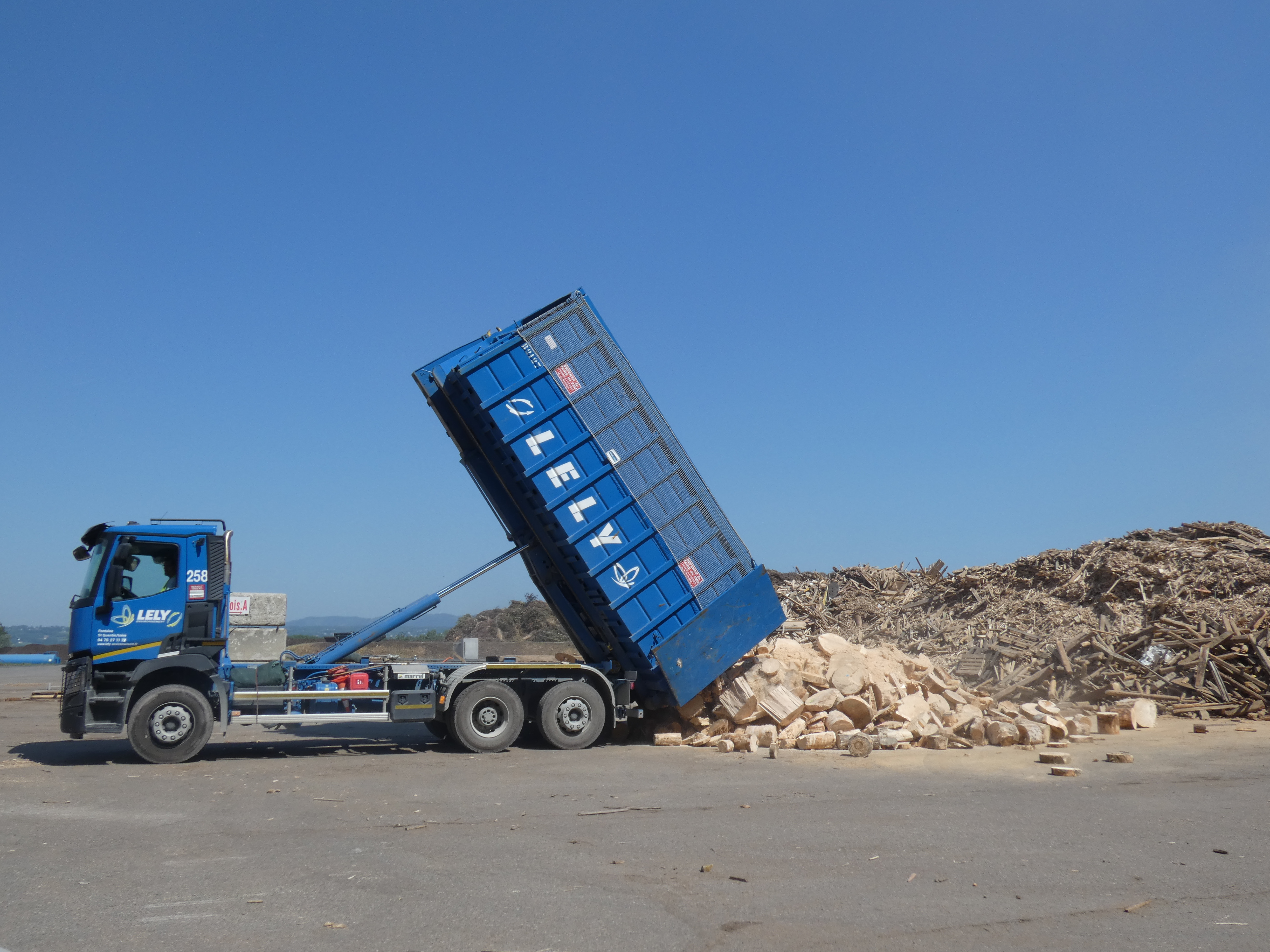 The history of Lely Environnement begins in 1930, when Fernand Lely started processing the waste from tanneries; it was then transported by horse-drawn carts.
The company has gradually grown by diversifying its activity, particularly in the collection and treatment of industrial and commercial waste.
Lely Environnement bought its very first Marrel demountable container in the 1960s, followed by many others, then skiploaders and its first Ampliroll® hooklift in 1979.
The collaboration with CMB, exclusive distributor of Marrel products in the Grenoble area, began in 1988. "Marrel and CMB listen to our requests and needs. They know how to adapt to our specific technical requirements and are in a continuous process of improvement," explains Bernard Lely, the current CEO and grandson of the founder.
The company currently has around fifty Ampliroll® hooklifts and skiploaders. "We appreciate the reliability and after-sales service of Marrel, which is particularly responsive." This is important in the field of waste collection and treatment, where machines are used intensively and mechanical limits are important.
Lely Environnement has developed its expertise in around fifteen sectors serving environmental activities, from collection to sorting, but above all waste recycling.
Its activity is spread over 2 sites near Grenoble, in which sorting is carried out by type of waste. Ordinary industrial waste, glass, cardboard, inert waste, wood, plants, etc. and other recyclable materials are then re-entered to the recycling loop to be reused in other forms.
Non-recyclable waste is stored in landfill, built in accordance with environmental protection regulations and regularly checked by an operations manager.
The biogas produced by the fermentation of waste is exploited to produce electricity and hot water.
It is an innovative company that has regularly invested to diversify and modernise its activity while respecting its staff and the environment for almost 90 years, including 60 years of collaboration with Marrel!