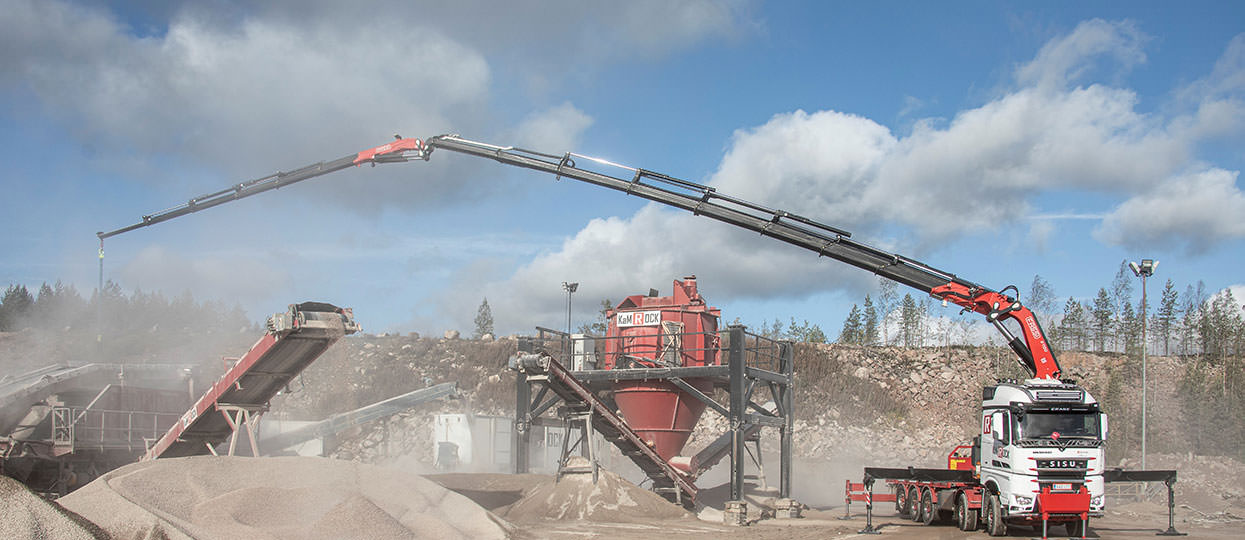 Finland is the country where beauty wins over everything. It stands out for its nature, the community that live there, its customs and lifestyle, the Northern Lights and for its unique and almost magical landscapes.
Besides its forests, bodies of water and boundless nature, Finland also boasts mining activity with low environmental impact, which is an important part of the country's economy.
The company Kamrock, leader in the stone-crushing sector, knows this very well. The company, located in Kempele, owns 5 crushing plants throughout Finland.
It is hard and important work that involves a total of 70 people and several sub-contractors. But they are not alone, since in this type of work especially,  it is the kind of machines used that make a difference. That's why Kamrock has chosen Fassi.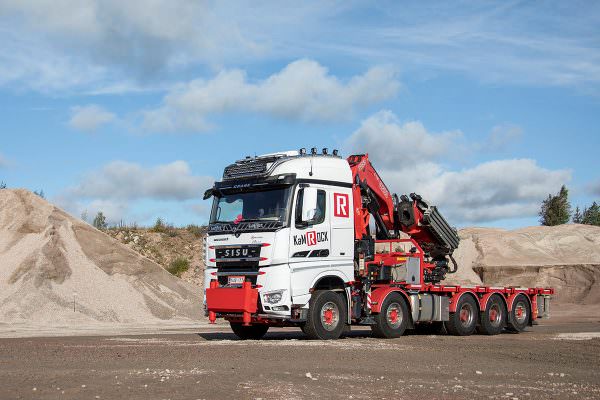 Thanks to Grutech, Fassi's distributor in Finland, Kamrock now owns an F1150RA.2 xhe-dynamic with L616 jib, one of the most powerful and efficient cranes on the market. Due to the type of work carried out by the company, the crane was installed on a SISU 10X4 truck.
The weight of the machinery Kamrock lifts normally varies between 4 and 15 tonnes and the operating distance that the crane has to cover is on average 15-20 m.
The choice of the F1150RA was mainly guided by three reasons: lifting capacity, horizontal outreach and reliability in extreme climatic conditions.
Most of the northern sites are now 150 km away from the Arctic Circle and temperatures in winter can go below -40 degrees centigrade, this means that the lifting equipment must be reliable