Go to the blog
Sep 23 '20
Interview with Christophe Burel from ATN Platforms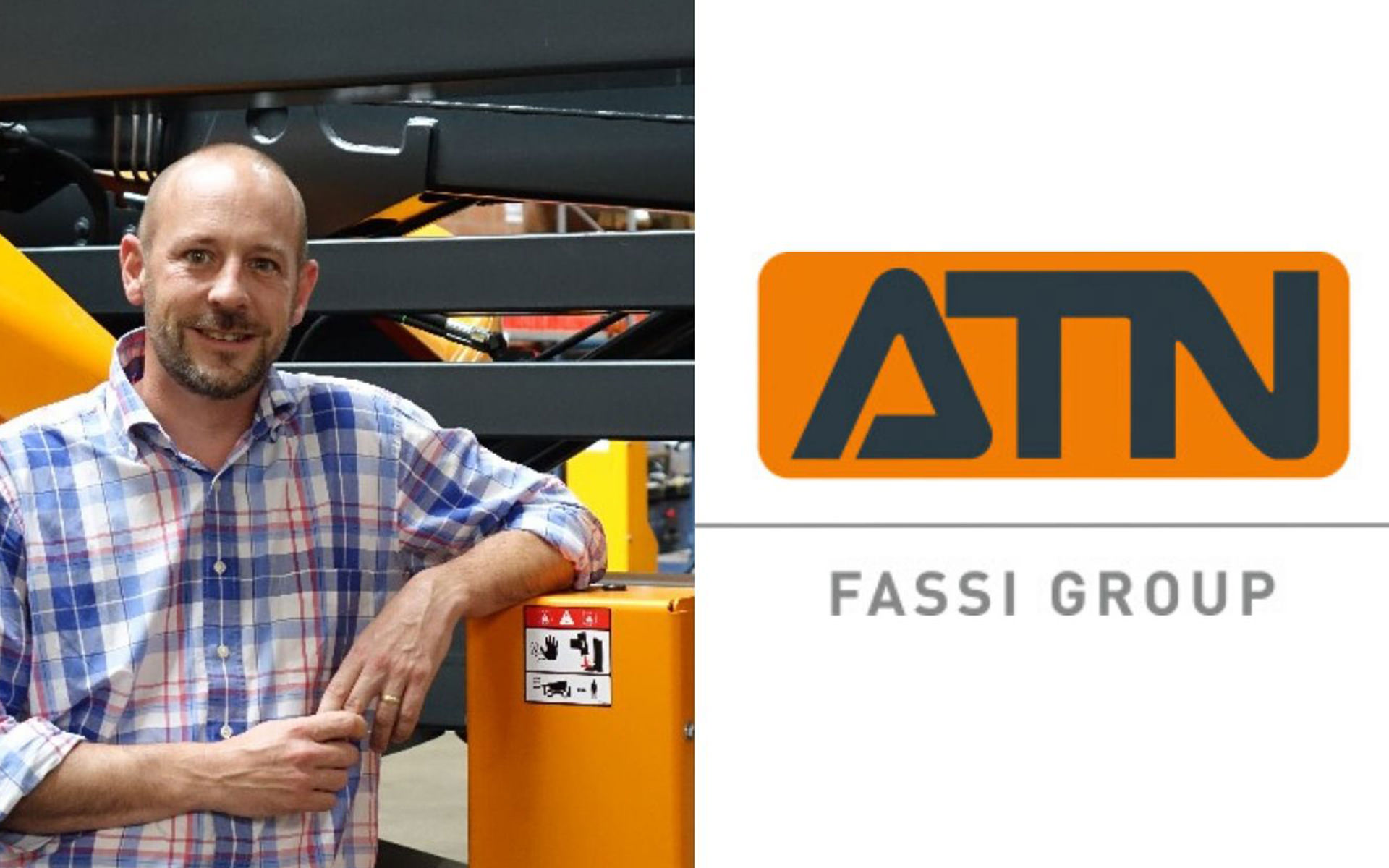 The company ATN was founded in the year 2000, and the first products marketed were our famous PIAF vertical mast tracked platforms and then our aerial work platforms on wheels.
1) Could you tell us the history of ATN Platforms?
The close link between ATN Platforms and the access industry made it possible to develop other machines, all united by the same philosophy: machines with superior technical features, built to be used by rental companies.
The Zebra machines appeared in 2009. Here again, ATN has innovated both in the technical features of its machines, by offering a diesel articulated aerial work platform with a working height of 12 m but with an offset equivalent to the 16 m platforms of our competitors, and also with the man-machine interface. Having a diagnostic console integrated directly on the machine, enabling technicians to make quick and accurate interventions, was a revolution.
In 2013, the plant moved to the premises it uses today. A factory of 20,000 m² on a 6 Ha of land. These facilities allow us to look forward with confidence to growing in the coming years.
With the receivership in 2018, a page of the company has been turned and a new chapter written.  ATN Platforms enters the FASSI group, alongside another French industrialist MARREL. The first step in the resumption of activity was to renovate the tools of production. Once this step had been successfully completed, the focus was on trade, and just as importantly, our customer service.
2) You have been part of the FASSI Group for a year now. Can you tell us more about this change?
As I was telling you just now, the first step was to get an extended supply chain up and running again. Many customers remained loyal to us and were waiting for their machines to be delivered. I can never thank them enough for their patience and especially for the trust they have shown in us.
Today, the manufacturing process is once again reliable, and these same loyal customers are joined by new customers seduced by the specificity and quality of our machines. This is the same reason that drives us today to use the services of MachineryScanner: word of mouth is our best advertising!
Being part of the FASSI Group also opens up new export prospects for us. Of course, the customers are a little different, but many rental companies use trucks equipped with FASSI cranes for their deliveries. This vast network of importers is also extremely efficient from a technical point of view and very focused on customer service.
3) What are your flagship products? And what sets you apart from other manufacturers?
The PIAF range is in ATN Platforms' DNA… For the past 20 years, tracked PIAFSs have been an undeniable success. These electric machines have been working on all terrains for 20 years, whether in the mud of an outdoor construction site, on wooden floors inside gymnasiums, or on the stage of many theatrs!
The latest machines launched by ATN Platforms at the BAUMA show [are also PIAFS], a new range of vertical masts with electric propulsion! What will set us apart from our competitors is that we offer these machines with a working height of up to 13 m and 6.05 m horizontal reach. This range of machines also differs in the fact that the counterweight always remains within the machine gauge. This quality is highly appreciated by industrial customers.
In the other product ranges, I have already told you about the Zebra 12, which, when it came on the market, was an innovative machine both in its characteristics and in its choice of technical features.
We have 2 other aerial work platforms that have a somewhat similar philosophy. They are extremely common machines to see in rental fleets, a market for which ATN models stand out from the competition for the technical advantages that make them unique and highly appreciated by users.
The first is the Zebra 16 with stabilisers, a 16-metre articulated aerial platform that can be found in all rental companies. However, in the case of ATN Platforms, it is available with stabilisers, making it possible to work on slopes of up to 19%. This makes sense not only in areas with sloping terrain but especially in the heart of cities when the machine has to work straddling the sidewalk and the street. How many times have you seen machines balancing on wooden planks to come level with the height of the sidewalk? What's more, this machine is often a source of savings for the user who can work with a more compact machine, closer to his work area, instead of renting a larger machine to go over the steep area.
The second is the CX15: a 15 m diesel scissor lift. Nothing exceptional you might say… except that ATN Platforms' machine is able to move at full height with its full load… That's what makes it unique! Our competitors usually go back down to 10 m, even 3 m for some of them! A colossal waste of time for the operators. Once again, note the marketing power of word of mouth … It is not uncommon for rental companies to report that their customers specifically request the ATN machine as a gondola.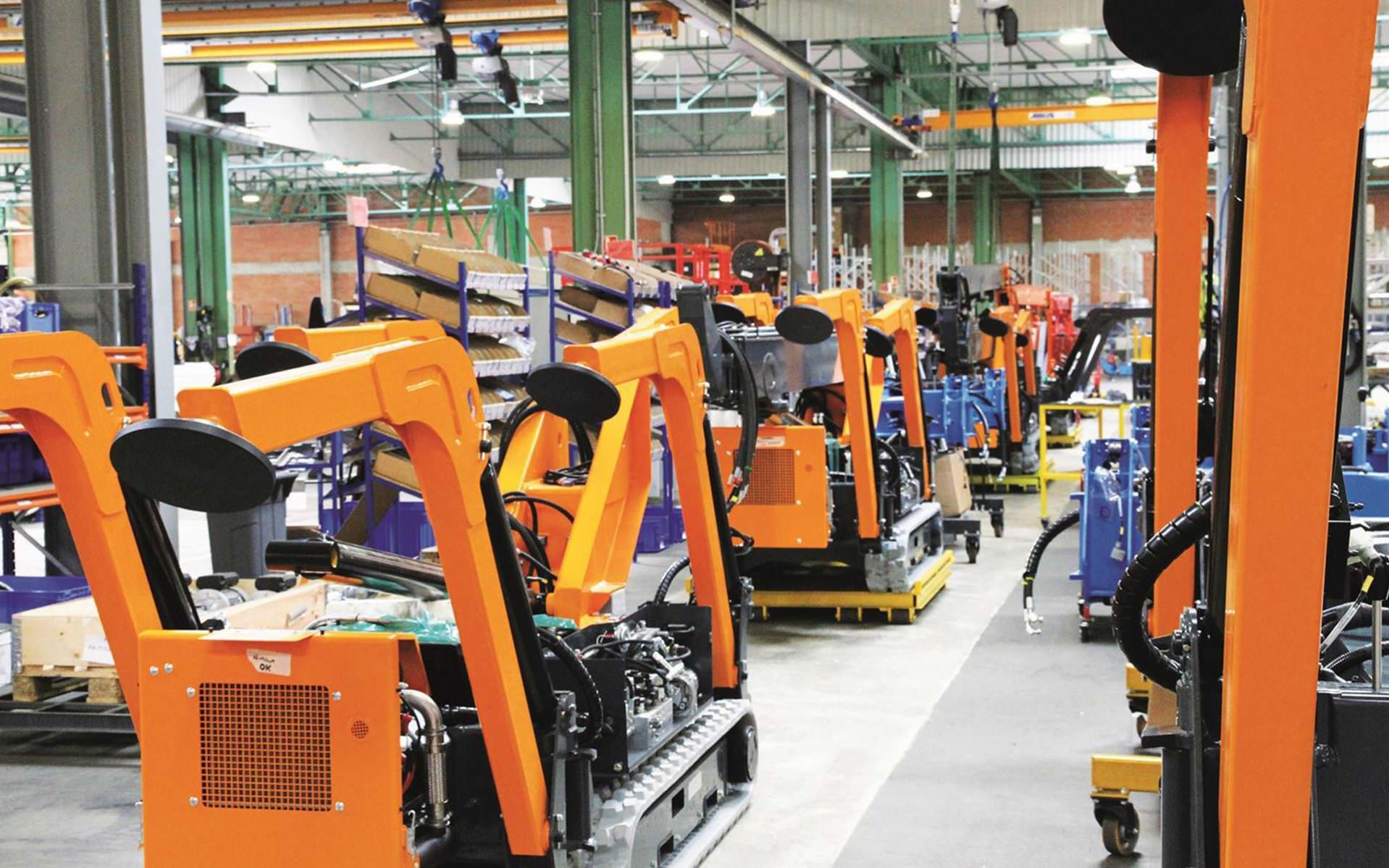 4) How does your sales and distribution system work?
In France, ATN Platforms' machines are distributed through different sales channels: directly for fleets, or via specialised resellers in a particular field of activity. Our goal is of course to sell our machines to as many people as possible to ensure that the factory in Fauillet (47) has enough work for each employee. Coming back to distribution, it seems to us that it is vital to meet this volume objective in the long term, that customers have the most rigorous after-sales follow-up service for their machine. This is why we have chosen a dealer network that is as close as possible to our user customers, both geographically and by sector.
For export, we apply the same strategy in Germany, which is also our largest export market. We have been fortunate for many years to be able to count on the local support of one of our employees to carry the brand's colours high. Elsewhere, distribution is mainly carried out via importers who are responsible for distribution in the country for which they are responsible. Export now represents 50% of sales for ATN Platforms, mainly in Europe. On other continents, ATN Platforms can count on longstanding partnerships in Australia, South Africa, China, and many others who join them thanks to the openness offered by the FASSI Group. We are currently working on ANSI certification in order to respond to the numerous requests we receive from North America…
5) What new products and innovations have you got planned?
We are actively working to develop new solutions to increase the service life of our electrical machines.
Moreover, ATN took advantage of the last edition of the JDL tradeshow to announce a major partnership: the import and distribution in France by ATN Platforms of Sinoboom BV, the European subsidiary of the Chinese manufacturer, a specialist in scissor lifts. Following the opening of the European subsidiary in Rotterdam, SINOBOOM BV is entrusting ATN PLATFORMS with the development of its sales in France while also relying on the existing ATN PLATFORMS service network.
In addition to the obvious synergy of the ATN PLATFORMS and SINOBOOM BV product lines, it is a long-term partnership that unites us with a dynamic and competent team. We are very happy to distribute SINOBOOM aerial platforms on the French territory.
6) Recently, you have been working with the "MachineryScanner" platform. Can you tell our readers what drives you to collect the opinions of your customers?
Several things led us to work with MachineryScanner.
The first is that we believe that our best advertisement is that customers like our machines. The rating and review system seemed to us to be a perfect fit with our desire to ensure that our customers can give their opinions, without filters, and share their experiences with ATN Platforms. These are experiences not only of the machines but also of the support they can receive from the manufacturer of the machine they use on a daily basis. We are happy to share these experiences, just as we are happy to show our production site to customers established and prospective who are interested in seeing and understanding how their machine is made.
The second is to gain visibility on the internet. Today, it is essential to gain visibility on the Internet. MachineryScanner's expertise in both the web and the machine was completely in line with this objective. The best proof is that you are reading these few lines today!
Finally, it is also being able to meet with people, and yes, behind the internet there are people… It is the kindness, professionalism, and support of the team before and since we have been working together that has put us where we are today.
Thank you to them, and to all our customers for helping the French industry to exist.