Go to the blog
Sep 10 '20
ATN PLATFORMS takes SINOBOOM BV exclusive dealership in France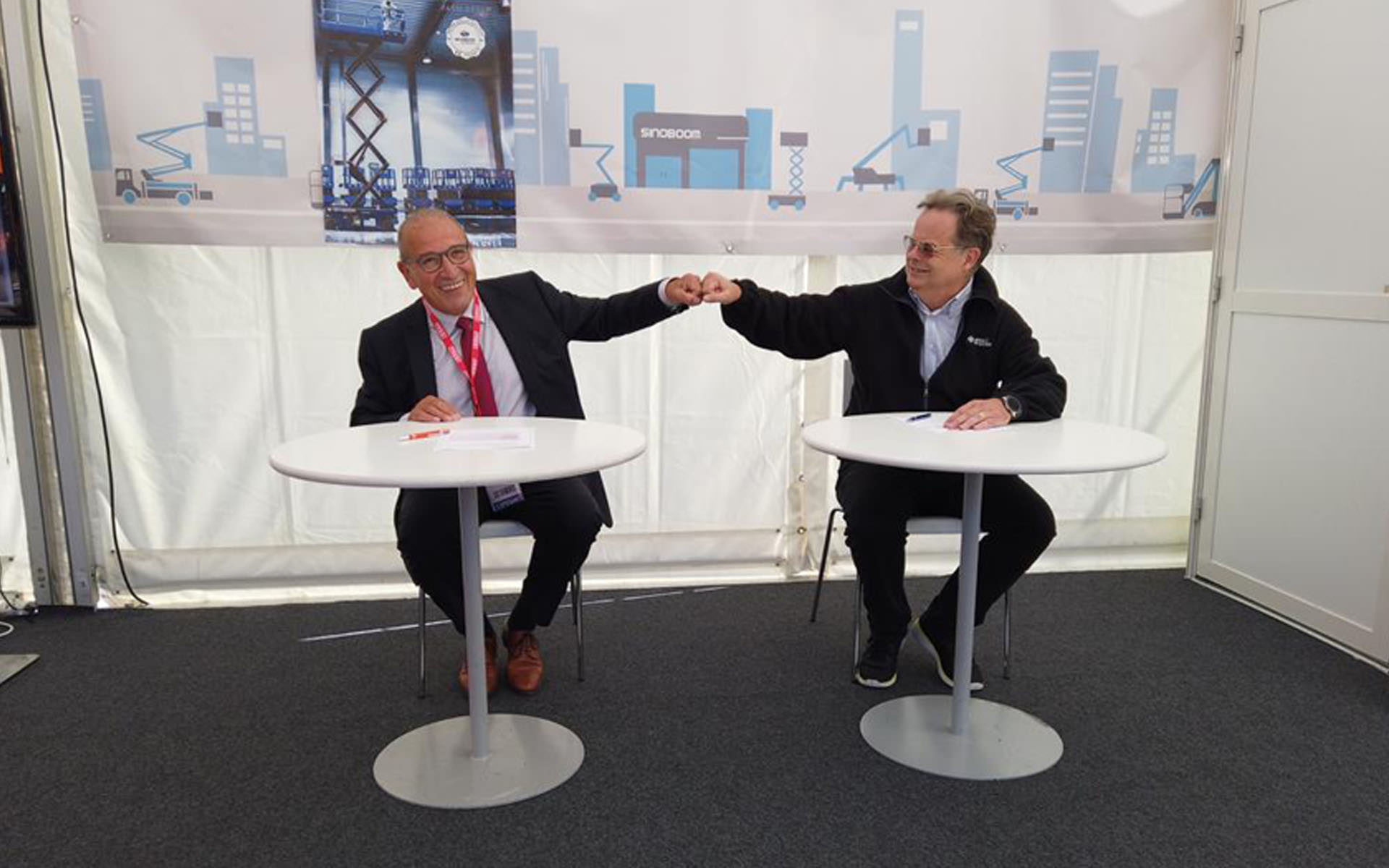 A dealership agreement was signed during the JDL expo in Beaune between the companies ATN PLATFORMS, represented by its President Mr Roger BOUTONNET, and SINOBOOM BV, represented by Mr Tim WHITEMAN CEO EUROPE.
Following the opening of the European subsidiary in Rotterdam, SINOBOOM BV entrusts ATN PLATFORMS with the advancement of its sales in France while also relying on the existing ATN PLATFORMS service network.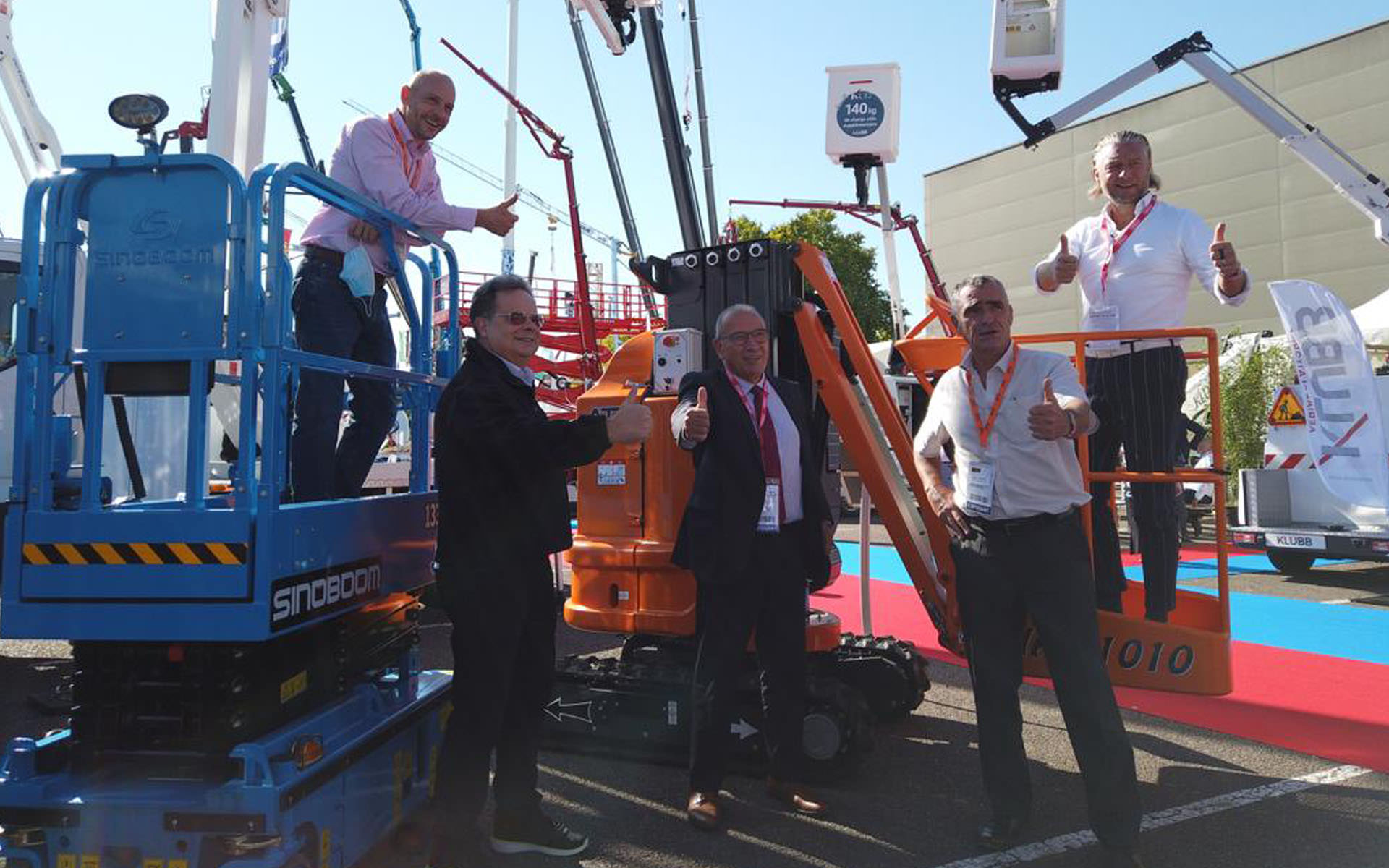 In order to contribute to the development of ATN PLATFORMS, Mr Roger BOUTONNET strongly hopes that this strategic partnership will allow for an immediate product range extension, especially in electric scissor platforms that ATN did not have until this point. "The design of ATN PLATFORMS and SINOBOOM BV machines have the same spirit, i.e. aerial work platforms designed for intensive use on the rental market and with user friendly controls and serviceability."
For General Manager Gilles CHEVAL and Sales Director Christophe BUREL of ATN PLATFORMS, "in addition to the obvious synergy between ATN PLATFORMS and SINOBOOM BV product ranges, it is a long-term partnership that will unite us with a dynamic and competent team. We are very happy to distribute SINOBOOM aerial platforms on the French market".
"Our partnership with ATN PLATFORMS ensures that our French customers will receive first class, high-quality service from our strategic partner. We look forward to working with our new colleagues," said Tim WHITEMAN.