Go to the blog
Jul 01 '20
ATN Platforms has been designated official Jekko importer in France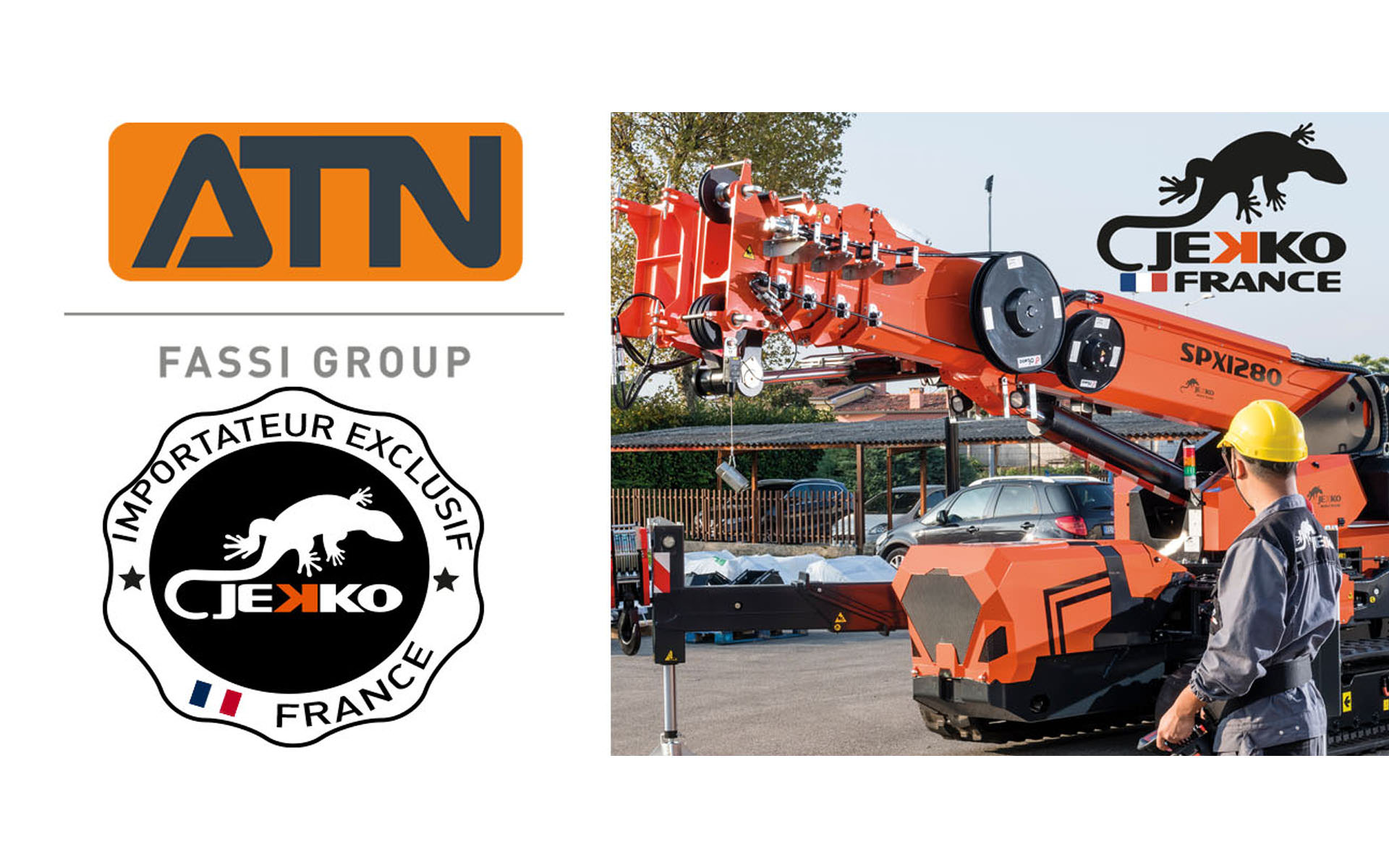 ATN Platforms has been designated official Jekko importer in France
ATN Platforms, French manufacturer of aerial work platforms and part of the Fassi Group, has been recently named official Jekko importer in France, taking the place of Fassi France.
"It is with great pleasure that ATN Platforms takes over from Fassi France in the distribution of Jekko mini cranes. For more than 10 years, the Fassi France team has done remarkable work in promoting the Jekko brand and ensuring high-quality after-sales service. To meet the growing interest of rental companies in this type of crawler crane, ATN Platforms is proud to add Jekko mini cranes to its range of aerial work platforms," Mr. Christophe Burel, ATN Platforms Sales Manager, commented.
ATN Platforms products are specially designed to meet the needs and requirements of rental companies. "Jekko products are very close to the ones of ATN Platforms as regards sectors and potential customers, so it was a natural step," Mr. Alberto Franceschini, Jekko Sales Manager, added. "ATN Platforms is an experienced company with good market knowledge (thanks also to the expertise of Mr. Frédéric Leclerc, Jekko Product Manager at ATN Platforms) and this results in a great advantage for Jekko."
From 9th to 11th September, ATN Platforms will take part in the JDL exhibition, the annual trade fair dedicated to handling, lifting, transporting and the elevation of workers, and at its stand some of the latest models by Jekko will also be on display.